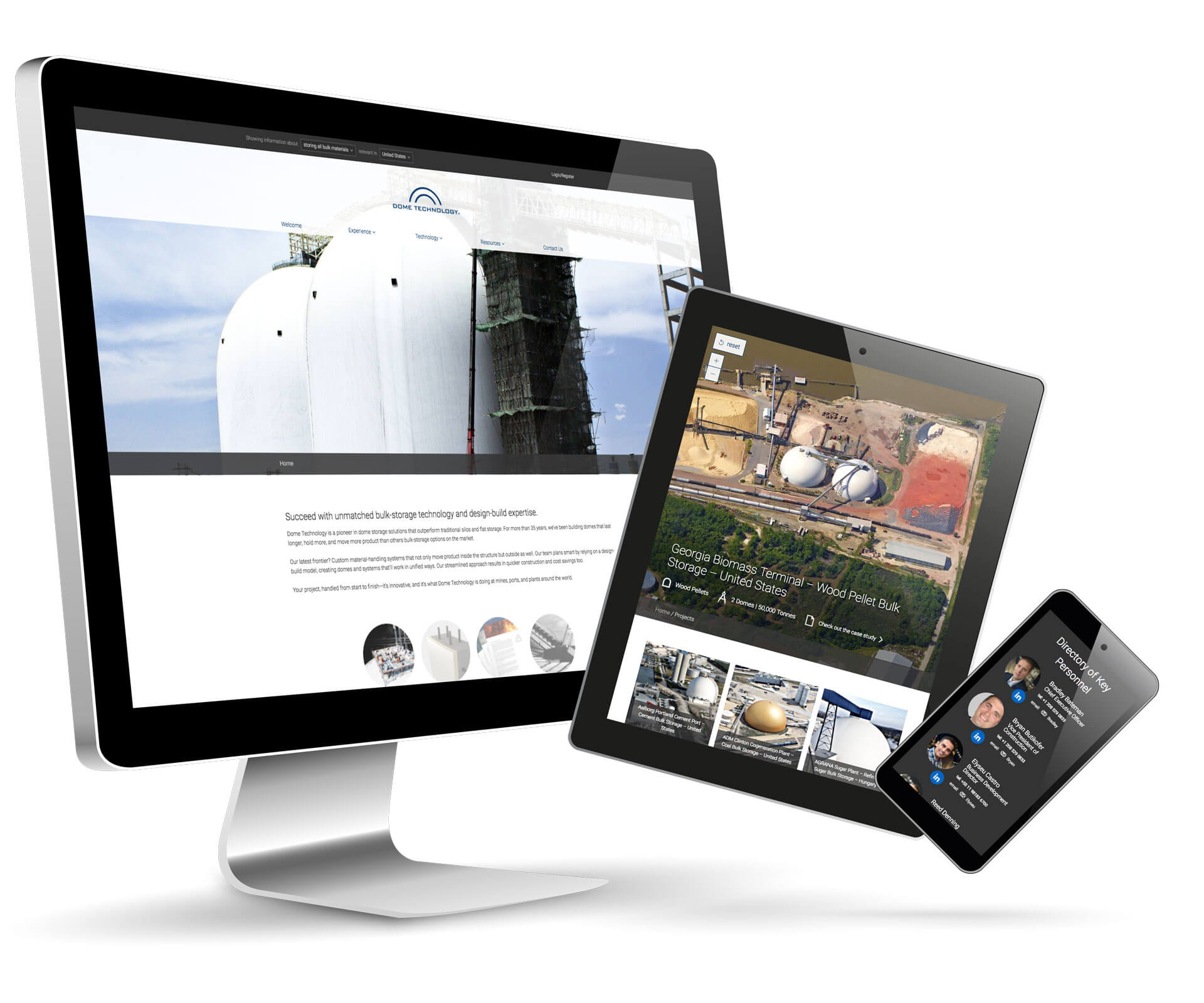 Key Features
Customizes content targeted for the visitor's needs
Integrates with their CRM
Automatic monthy email campaign
Built on WordPress
Check out the Site!
The key to crafting effective lead generation websites is thoughtfulness, technical know-how, and a commitment to the effort. All of which has paid off for Dome Technology's web presence, which led to a 20× increase in leads generated online from their previous site. To accomplish this, their site has three main goals:
A Platform for Valuable Content
Personalized website and email messages
Bridges the sales and marketing gap
A Platform for Valuable Content
The master concept for search engine optimization (SEO) is pretty simple, have valuable and relevant content on your site. If you want to rank high on Google search results, create that kind of content. Dome Technology's rankings have improved vastly. Their site is expansive, containing a growing body of case studies, articles, and news on a platform written with SEO friendly code. The breadth and depth of their content has resulted in search result pages where they appear five times for common phrases used by their audience. Much of their traffic comes from this very simple effort.
Personalized Website and Email Messages
A unique feature for Dome Technology's website is that it does not require visitors to sift through the content of the site. Instead it prompts users to express their interest, and then adapts the content of the site based those interests. General messaging, banner images, calls to actions, case studies, and sales contacts; all update based on what's most relevant to the visitor. Given the wide ranging advantages of Dome Technology's product based on their clients needs, each visitor can see a website custom catered for conversion.
When a visitor decides to register on the site, they will gain access to valuable resource downloads and be automatically served emails with content related to the needs they've specified. These emails are served automatically each month; all Dome Technology needs to do is populate the site with content.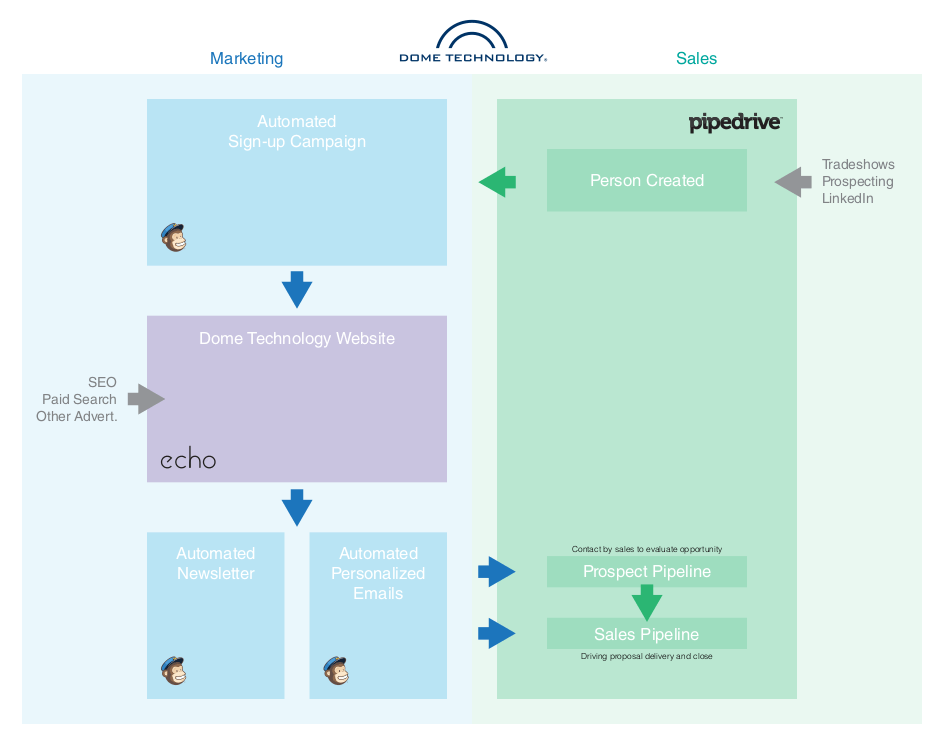 Bridges the sales and marketing gap
Dome Technology's website is designed to bring sales and marketing together. When a visitor registers for this account, not only are they assigned an appropriate sales representative based on their location and industry, but a notice is sent to the sales manager notifying them of the new lead. From then on, that individual's activities are measured, and the sales representative gets notified of each opportunity to reach out and initiate contact.