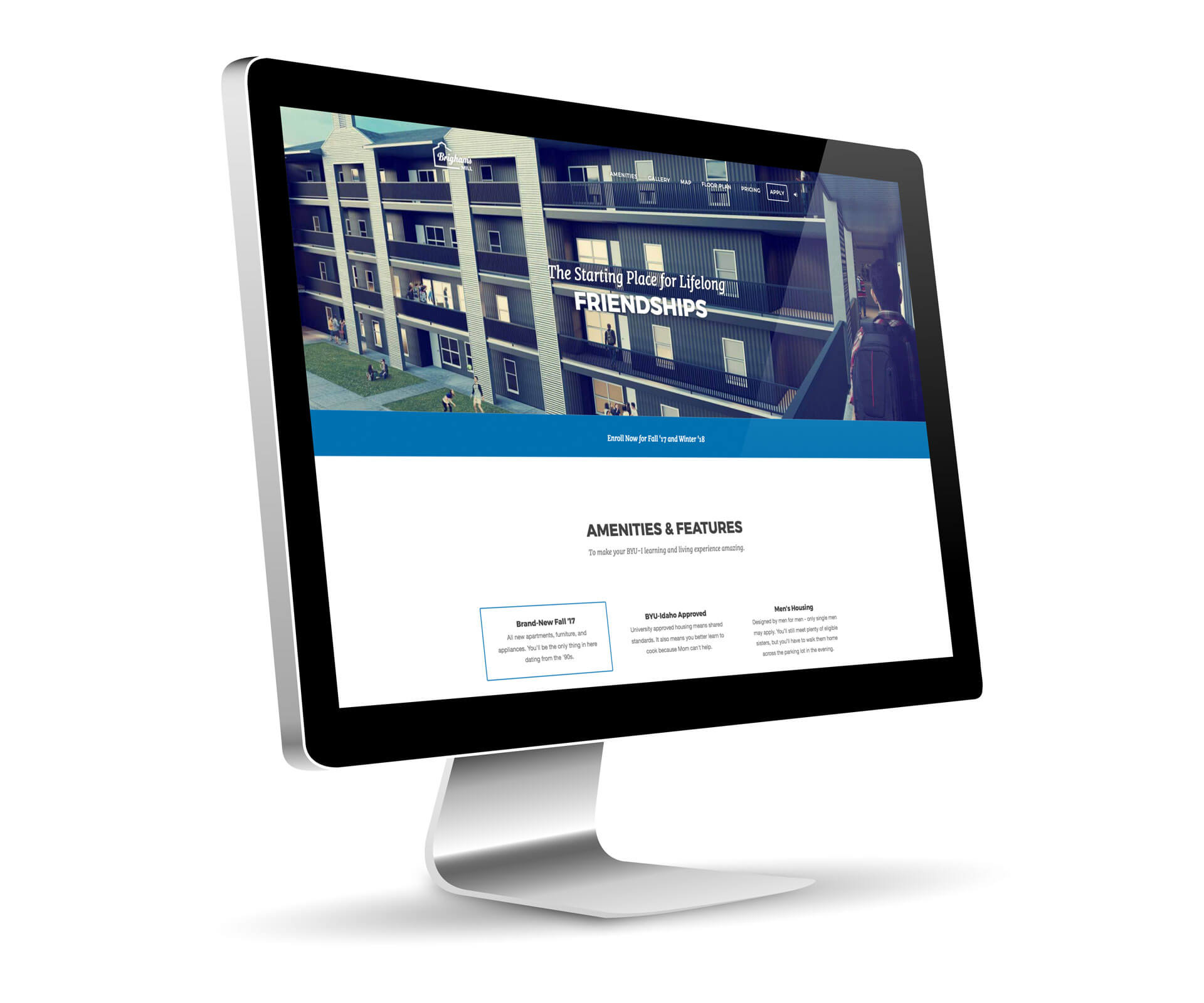 Key Features
WebGL interactive floor plan
Pre-sale leases before finalized construciton
Check out the Site!
Most apartment websites, particularly around BYU-Idaho, are targeted towards women. Which wouldn't do for a new all men's apartment building under construction near campus. The unique challenge faced by Sweetwater Properties was to sell leases in a building that was still being designed and constructed.
Every apartment website has a floor plan and we wanted a way to break the mold with the floor plan; so we built one using WebGL to create a 3D floor plan. This provides information in a way that is unique and helped the complex to feel more progressive.
The site nailed all of the important notes for the client. The Brigham's Mill Apartments will not drown in a sea of college apartment websites, and that translated into higher occupancy from a generation who will notice the difference; filled for the Fall '17 semester before construction was finalized.